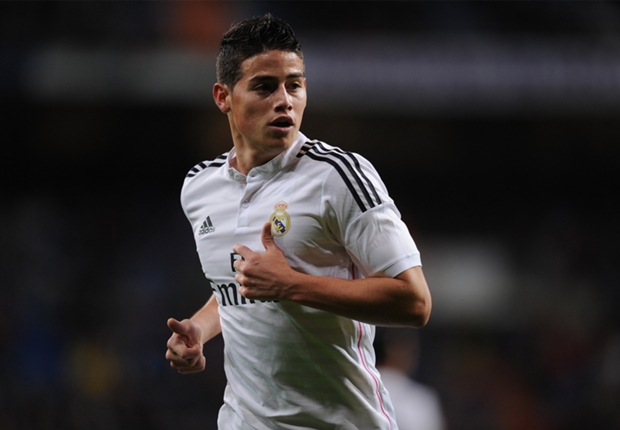 DEBATE: The biggest summer signings for Barcelona and Real Madrid feature prominently in Goal's Transfer List, but which of the two will prove the biggest bargain?
By Ben Hayward & Paul Macdonald
Barcelona boast Lionel Messi; Real Madrid have Cristiano Ronaldo. The Catalan club signed Neymar last year; their rivals bought Gareth Bale. And this past summer, both brought in a South American star after the World Cup.
Madrid splashed
€80m
on Colombia's top talent at the 2014 World Cup, James Rodriguez, who arrived from Monaco, while Barca bought Uruguay striker Luis Suarez for
€81m
from Liverpool.
James had announced his arrival on the world stage with some superb displays for Colombia at the World Cup. But Suarez, although decisive for Uruguay against England, saw his campaign shrouded in controversy after he bit Italy's Giorgio Chiellini in the final group game for the
Celeste
.
Both men feature prominenty in
Goal
's Transfer List following their expensive summer moves. But which of the two players represents better value? Two writers go head-to-head on the debate here...
"JAMES' MAXIMUM VALUE IS STILL TO COME"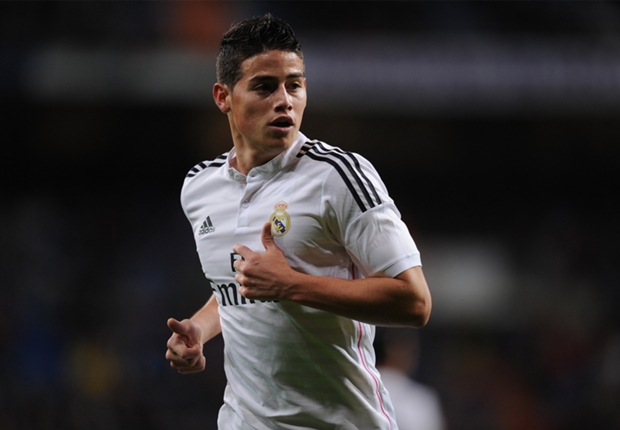 By Paul Macdonald
In June of this year, James Rodriguez and Luis Suarez's careers, and associated reputations, diverged in opposite directions. James was to emerge from the festivities in Brazil as a legitimate World Cup star, the scorer of improbable goals and the pre-eminent transfer target for Europe's elite. Meanwhile, Suarez's disgrace was well documented. One ended up in Madrid, the other in Barcelona. It's clear which deal retains value long-term.
From a superficial perspective Suarez is damaged property, an enigma who needs constant surveillance, a player always lurking in the region of controversy. He is also 27, maximum value in the market reached. James, however, is the golden boy in every way; skilful, attractive, marketable, exemplary. Florentino Perez's dreamboat. He is 23. His maximum value is yet to come.
Beyond that, James arrives at Madrid at the perfect time. He is not a record breaker in terms of fee, meaning he avoids the pressure that has been exerted on Gareth Bale. Furthermore, La Decima is no longer dragging from the necks of the team in every Champions League knockout clash. It has been delivered – glare lessened further. He is also not a direct competitor for Cristiano Ronaldo's on-field supremacy; rather he is a provider, a creator, and he has already built a strong relationship with the Portuguese during their 19-game winning streak.
And while question marks remain over Bale (in some quarters), despite his strikes in the Copa del Rey and Champions League finals of last season, James has the full support of the Madrid-focused press, who have the ability to make – and indeed break – players. This positive environment is allowing him all the bedding in time he needs to develop and mature into the type of game-dictating playmaker his talent is capable of.
Concurrently, Suarez has yet to score a league goal for his new club and has been utterly outshone by the undisputed lord of Camp Nou, Lionel Messi. That is a fact unlikely to change any time soon. From fulcrum to mere enabler; Messi already has plenty of those and they didn't cost €81m.
June 2014, the moment when Suarez's decline began, and James' ascent to Galactico status commenced its inexorable rise – the cheapest €80m you can spend.
"SUAREZ WILL GET BETTER AND BETTER"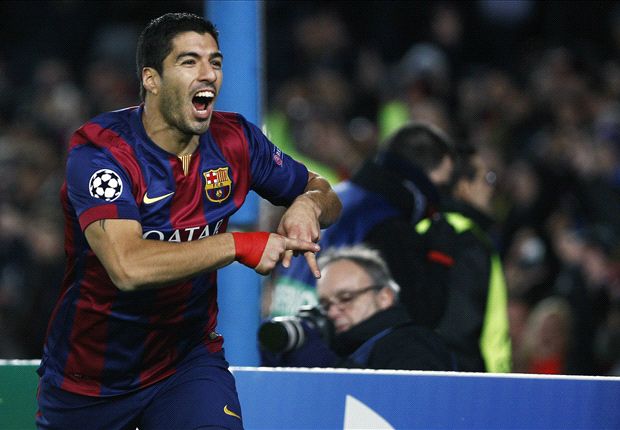 By Ben Hayward
With a four-month ban from football for biting Chiiellini, constant questions over his temperament and ability to control himself on the pitch, reports that he was overweight as he returned in a friendly and doubts over his suitability alongside Neymar and Messi, it has been a difficult start for Suarez at Barcelona.

Thrust into the limelight as he made his full debut for the Catalan club away to Real Madrid, Suarez set up Neymar's early goal but faded as the match wore on and again found himself in the line of fire.

In truth, however, he probably should not have started that match after such a long period on the sidelines and Luis Enrique's decision to pick the striker did the former Liverpool forward few favours.

Since then, Suarez has scored his first goals for the Blaugrana and also showed an unselfish side to his game as he assisted six more in his nine matches. At Barca, he won't ever be the main man like he was at Liverpool, but the Uruguayan is already adapting nicely and gives the Catalans an extra attacking dimension they lacked last season without an out-and-out striker in their squad.

If anything, the biting incident may have halped both Barca and Suarez. It meant the player's price in the transfer market probably dropped and Barca were able to move in as other clubs thought twice about a move. In addition, the player is now receiving psychological treatment to ensure there is no repeat of that aggression on the pitch.

One of the criticisms of Barca over the past couple of seasons is that the Catalans have lacked a bad guy in their team and Suarez brings that competitive edge to a forward line that, if it gels, could go down in history as one of the best-ever attacking tridents.

So at the age of 27 and with his best years still ahead of him, Suarez represents real value for money for Barcelona. What is it that Florentino Perez always says? That the most expensive players sometimes turn out to be the cheapest ones. With goals, assists, correctly channelled aggression, and hard work, Suarez could turn out to be a bargain for the Catalan club.