A number of successful coaches kept faith in a back three at the 2014 World Cup, is this an indication of a new tactical direction in world football?
FEATUREBy Victor Abimbola

Louis Van Gaal, Miguel Herrera, Jorge Sampaoli, and Jorge Luis Pinto each led a country to relative success at the 2014 Fifa World Cup. The Netherlands, Mexico, Chile and Costa Rica all arguably overachieved and were among the tournament's more entertaining participants. The quartet are linked by a common thread, does this point the direction for football's immediate tactical future?

The first, Van Gaal is no doubt one of the most established coaches in world football and has effectively used this tournament to whet the appetite of Manchester United fans. The club's supporters have been afforded a valuable glimpse of what to expect next season in terms of tactical flexibity.

Jorge Sampaoli was relatively unknown in Europe before the tournament but led a Chilean team that played with style and swagger. While Mexico's Miguel Herrera will be mainly be remembered for his frenetic touchline celebrations and post match selfies with his players, his tactical nous will surely not go unnoticed.

Colombian-born Costa Rica coach Jorge Luis Pinto is a calm and collected figure who led the Concacaf nation on a fantastic run to the quarter finals. He will also be remembered for his tactical brilliance, which helped his underdog team top the 'Group of Death' ahead of heavyweights Uruguay, Italy and England.

However, despite the fact that all these coaches are no equals in their managerial careers, they all had one thing in common, the fine utilisation of a 3-5-2/5-3-2 formation.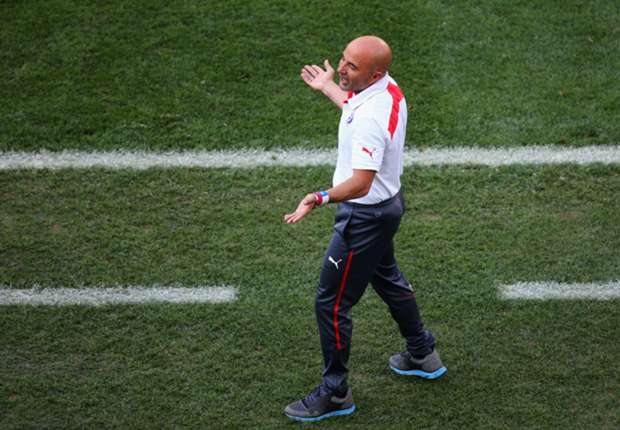 Sampaoli | Unswerving faith in a back three

In the early 1980s, it became apparent that existing formations in football needed to undergo changes, Fifa conducted a multipurpose study to establish the necessary background for statistical analysis of this issue.

The study concluded that teams with more physical fighting ability in midfield often enjoy an advantage over their opponents.

The study signalled the beginning of a period of change.

Coaches began to form training systems on physical power, stamina and fitness while some pioneered theoretical aspects of defence and offence on the basis of heavy fighting in midfield. In 1986, Carlos Bilardo of Argentina and Franz Beckanbauer of West Germany came up with a new formation, namely 3-5-2, which was quickly accepted by most experts around the world. Using the advantages of the system, both led their teams to the final matches of the 1986 and 1990 World Cups.

The acceptance of the new system was short-lived, however, as it was jettisoned in the early 90s especially after Carlos Alberto Parreira won the 1994 World Cup with a more pragmatic 4-4-2 set up.

The success of Arrigo Sacchi's high-pressing Milan team provided further credence to the variability of the 4-4-2 system, but at the 2014 World Cup in Brazil, the 3-5-2/5-3-2 system has returned with a bang.

Considering the fact that this is a system that strongly depends on the kind of players at the coach's disposal, it is important to take a look at its basic requirements. Three ball-playing centre-backs is the best bedrock for this system, in order to maximise its effectiveness when switching from defence to attack.

Such defenders aren't easy to find in the modern game, prompting some coaches to deploy capable holding midfielders as centre backs (Chile's Sampaoli with Gary Medel and Marcelo Bielsa with Javi Martinez at Atletico being two recent examples).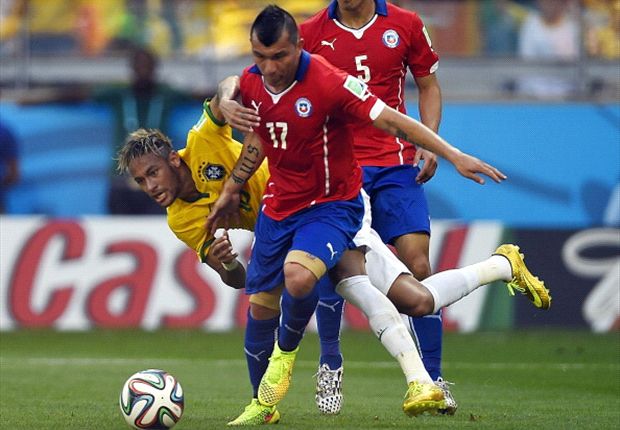 Medel | A key figure in Chile's sysyem

The use of wing-backs is also a very important component of this system, providing an extra man both when attacking and defending, while also offering, speed, quick transition and defensive solidity on the flanks.

Two holding midfielders are required to break up play high up the pitch while closing the spaces left behind by the wing backs at the same time.

The system also provides the room for the classic number 10 to flourish in the hole ahead of a midfield three. It also gives room for flexibility up front, as two targetmen can be used in attack when playing rigid teams who choose to sit deep, while a supporting striker could be used to dovetail with a targetman when confronting an attack-minded side.

However, just like every other system, it not completely flawless. Argentina's Alejandro Sabella initially tried the 5-3-2 set up in the Albiceleste's first game, against Bosnia-Herzegovina, but it significantly reduced his team's creativity in the middle due to the presence of centre backs who were not comfortable with the ball at their feet. Bosnia's deployment of a loan striker also meant that one of the centre-backs was redundant, leaving the South Americans short in midfield.

Sabella quickly returned to a 4-3-3 in subsequent games.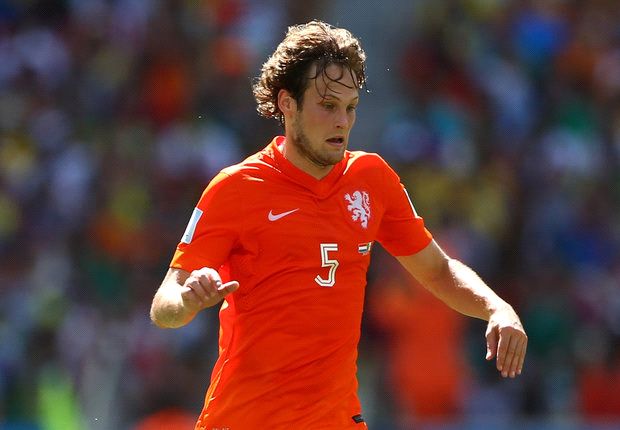 Where will van Gaal find the ball-playing centre-back he's looking for at Old Trafford?

Van Gaal encountered all of the coaches that used the 3-5-2/5-3-2 formation in this competition and defeated them all mainly due to his ability to tweak this system based on the approach of the opposition.
He takes over at Manchester United after the World Cup and we might yet see more of the three-at-the-back-system from the Dutchman. Pep Guardiola is one of the most tactically innovative minds around and his unwavering desire to play Phillip Lahm in midfield might see him switch to a back three, with Rafinha and the recently purchased Juan Bernat both capable of functioning as wing backs. It's not impossible to rule out Pep setting up his team with three at the back next season.

Antonio Conte has used this to great effect over the past three seasons with a flat back three of Giorgio Chiellini, Andrea Barzagli and Leonardo Bonucci, and may yet continue with it. Roberto Martinez used the same system to defeat Manchester City in the FA Cup final while in charge of Wigan Athletic and also at Everton during the Merseyside derby.

Another disciple of the three-at-the-back system is Marcelo Bielsa, who recently took over at Olympique Marseille. Although, neither of the teams that contested the World Cup final at the Maracana on Sunday employed the system, there has clearly been a predominant trend that has emerged throughout this summer's competition.

Could the 2014 World Cup be the catalyst for a back-three revolution in world football?
_________________________________________________________________________________________
Op-ed pieces and contributions are the opinions of the writers only and do not represent the opinions of TNN AFrica.